Music

Gorillaz
Escape to Plastic Beach Tour
24 October 2010
Wells Fargo Theatre
Denver, Colorado, USA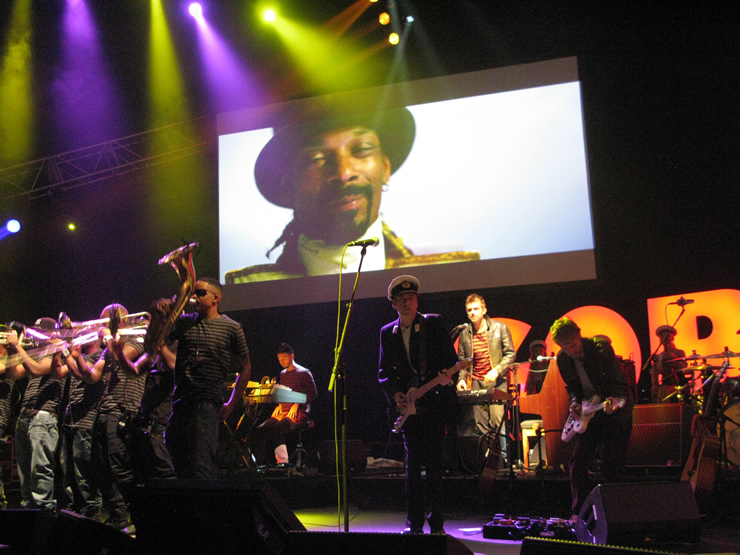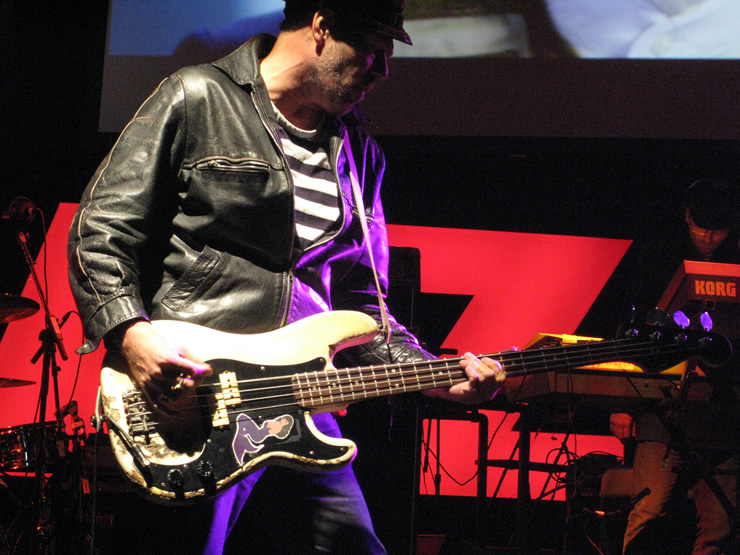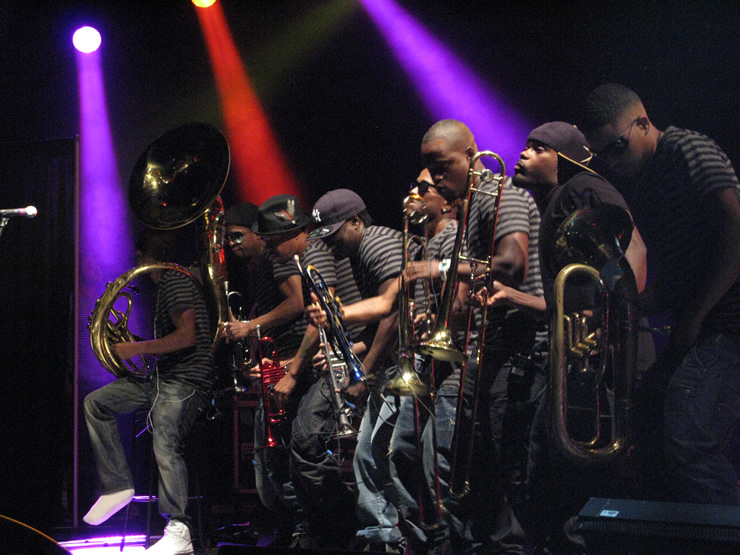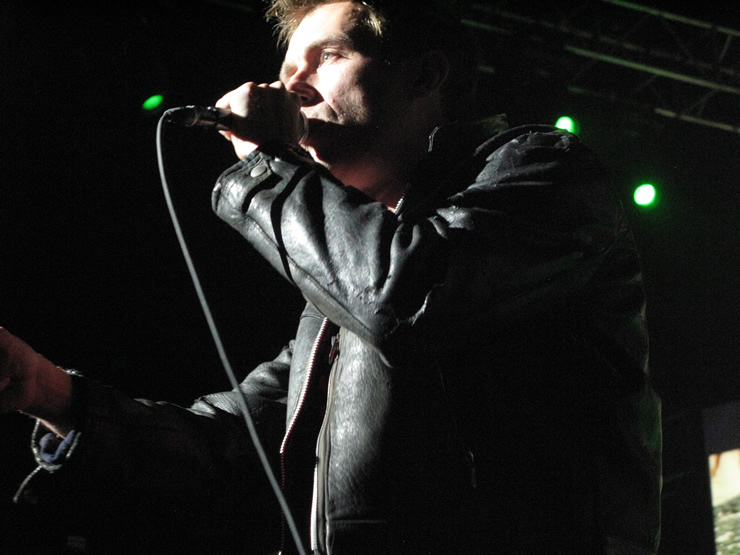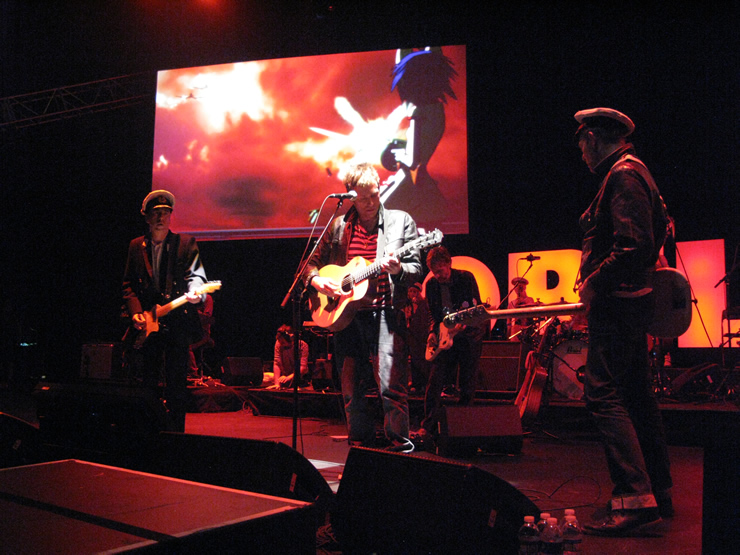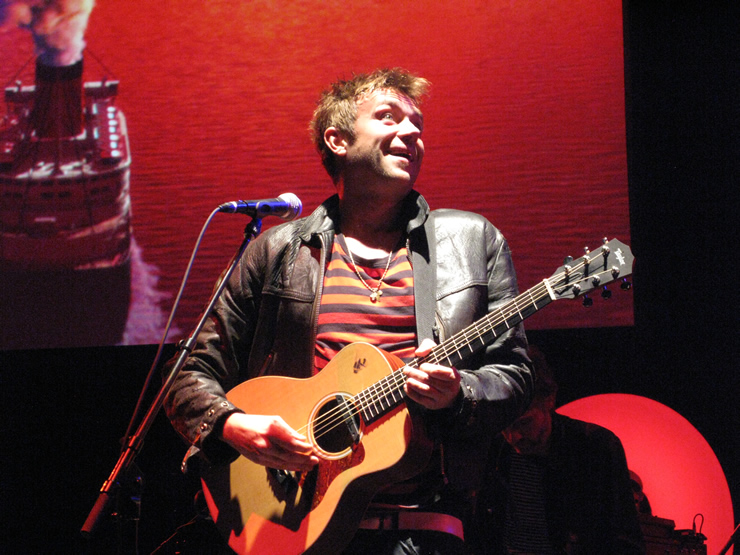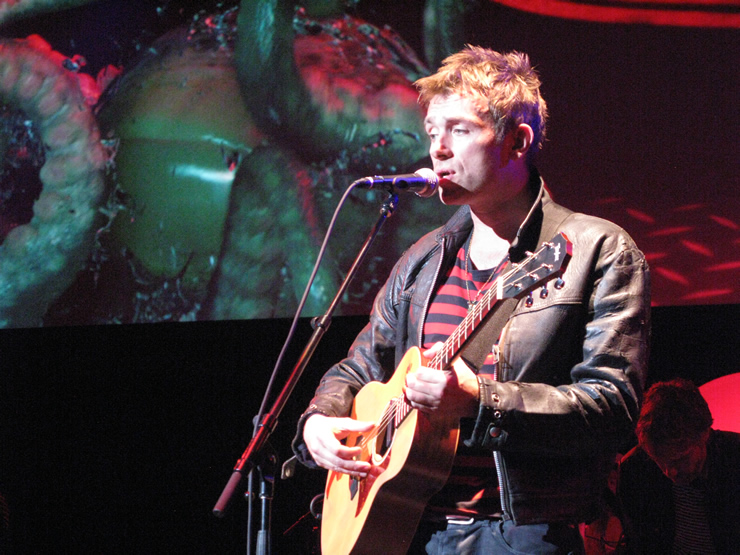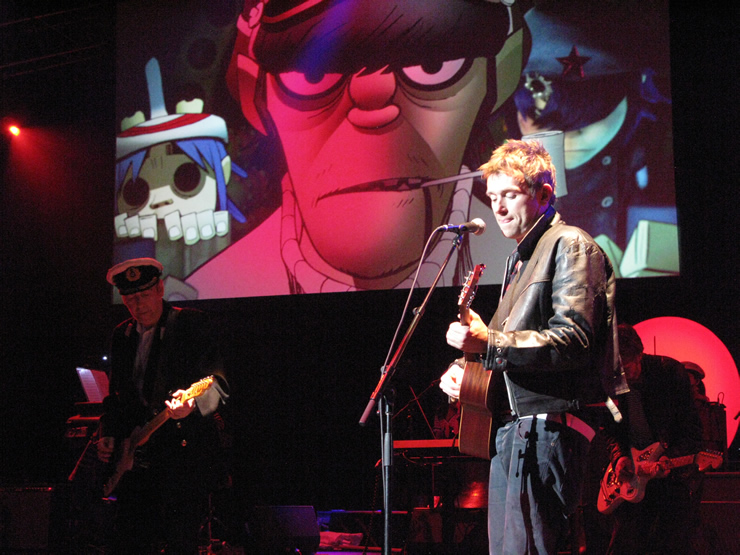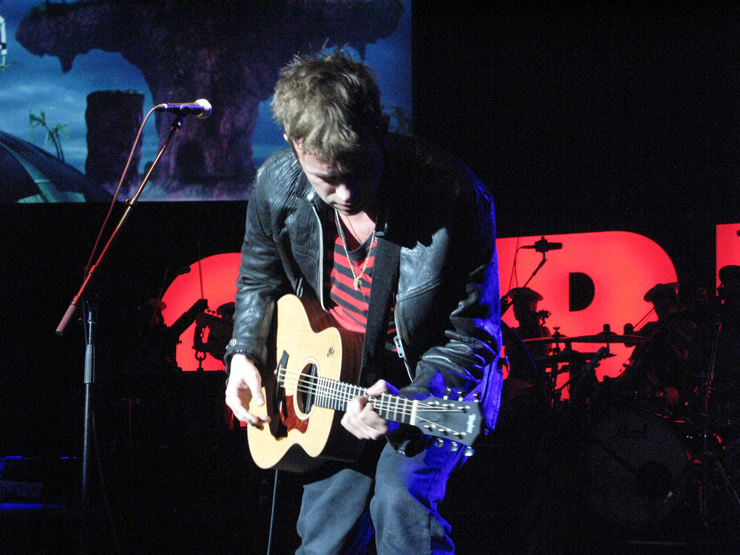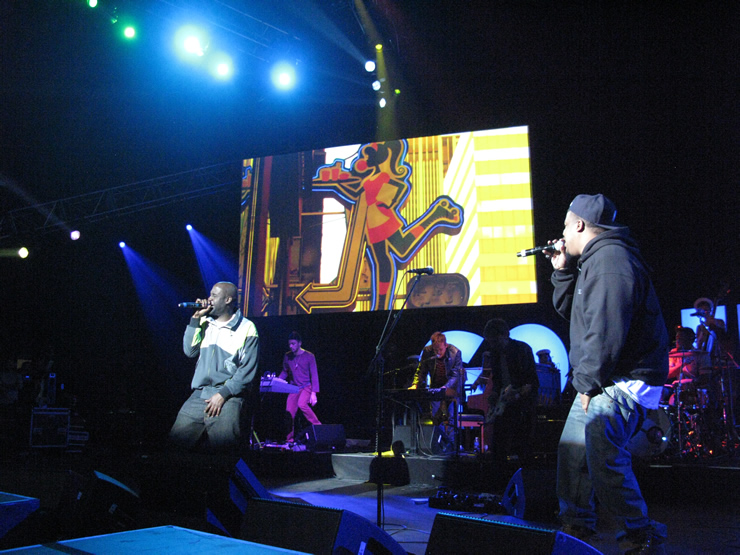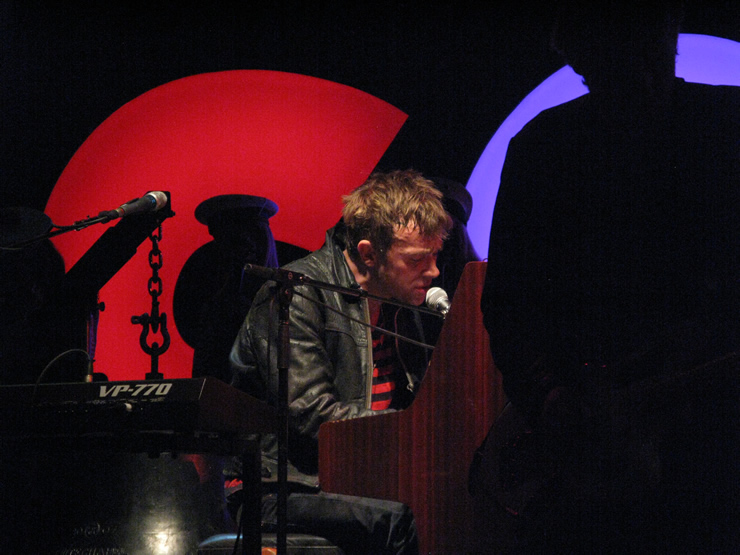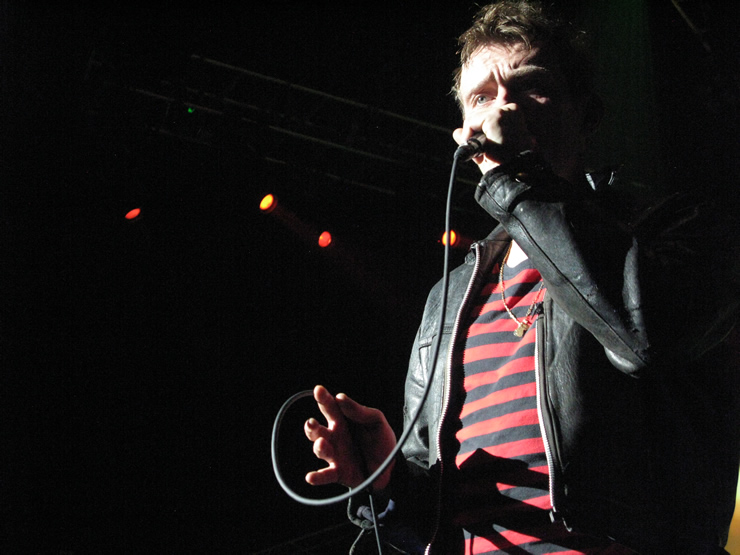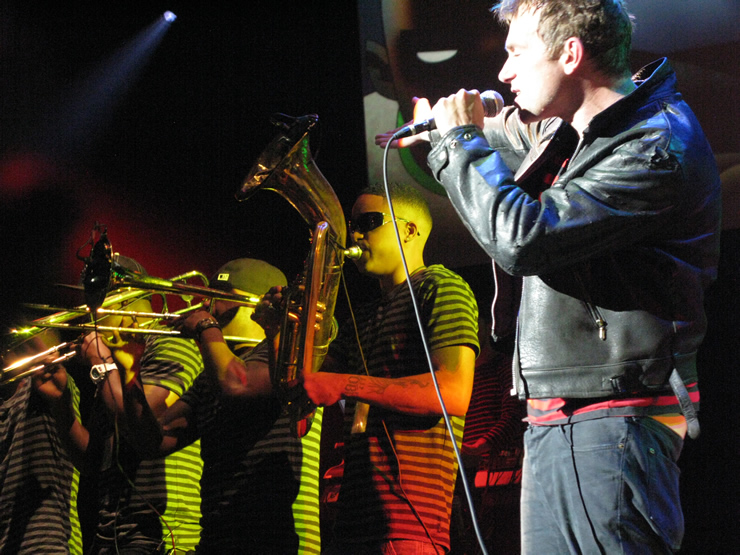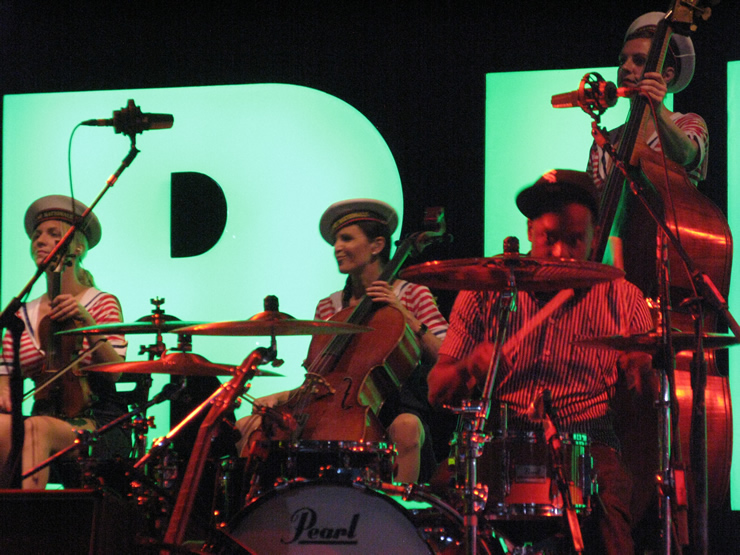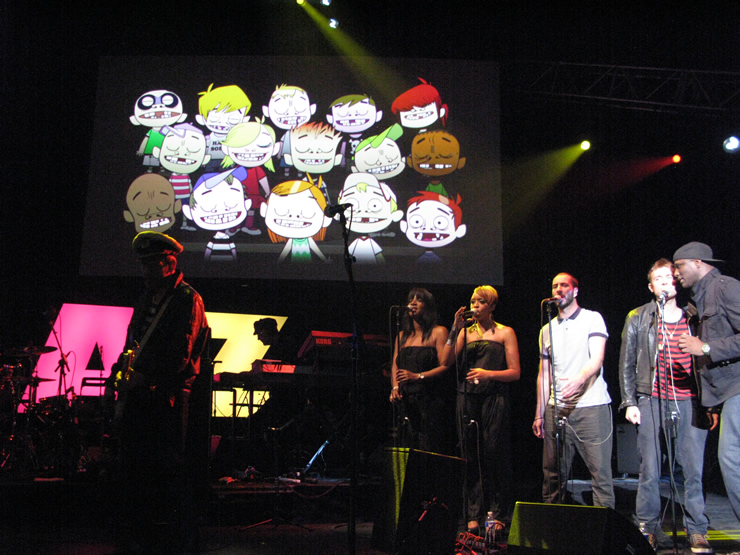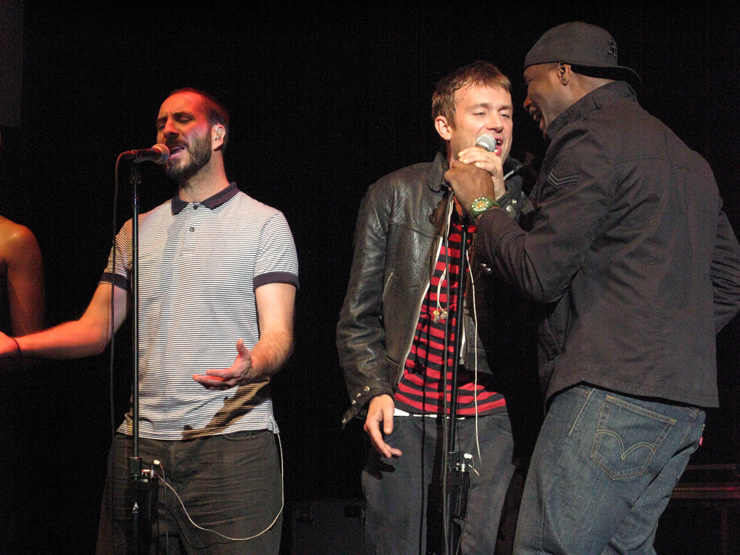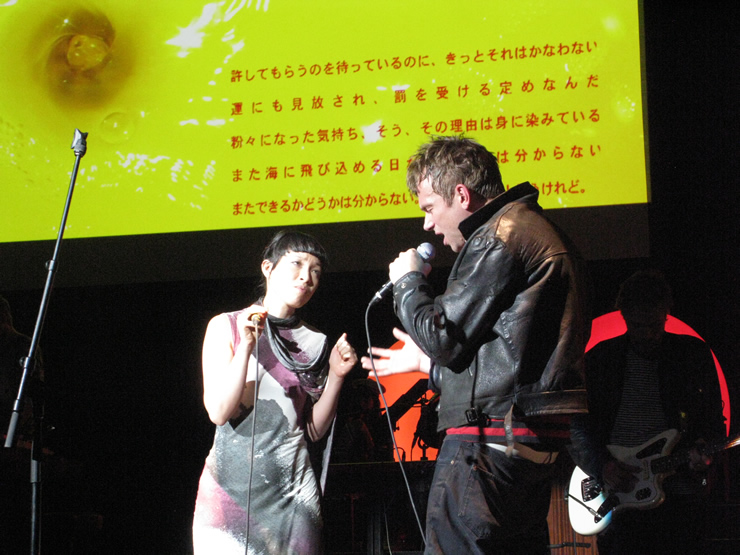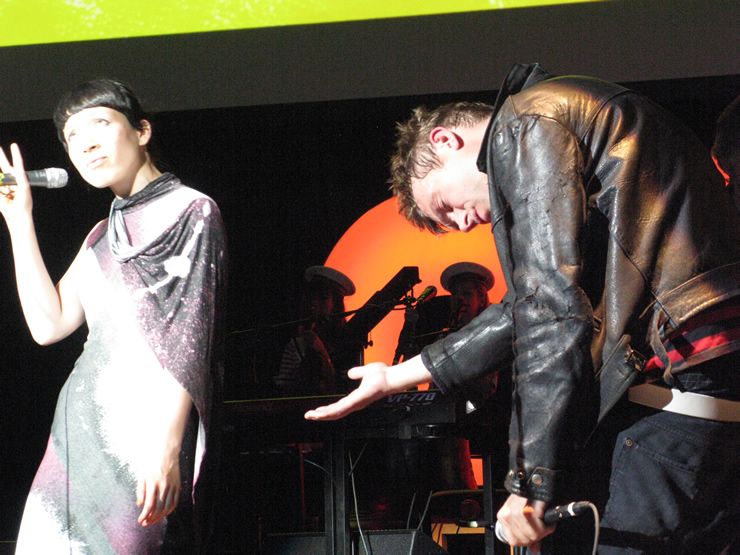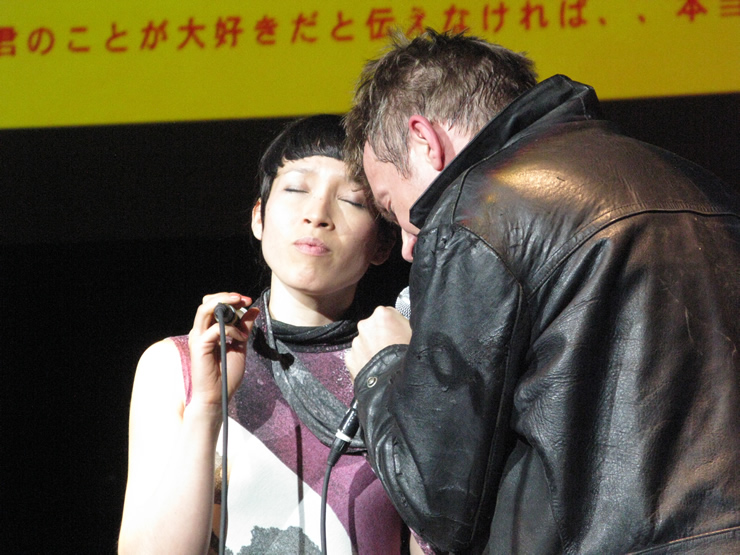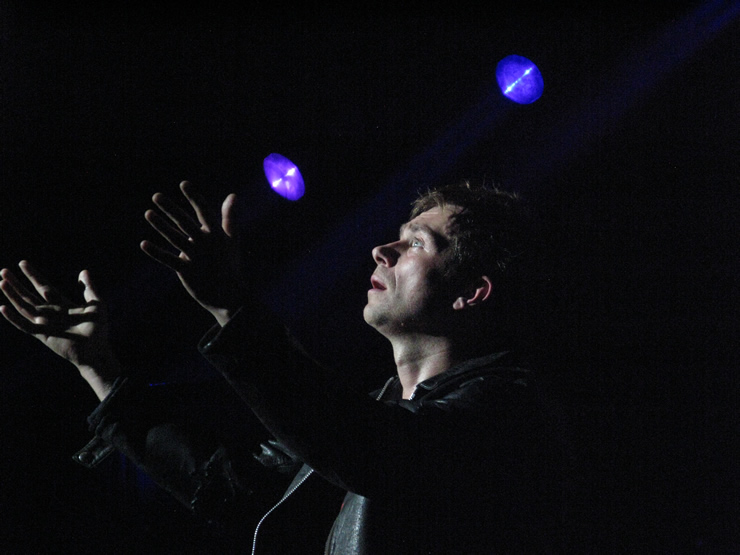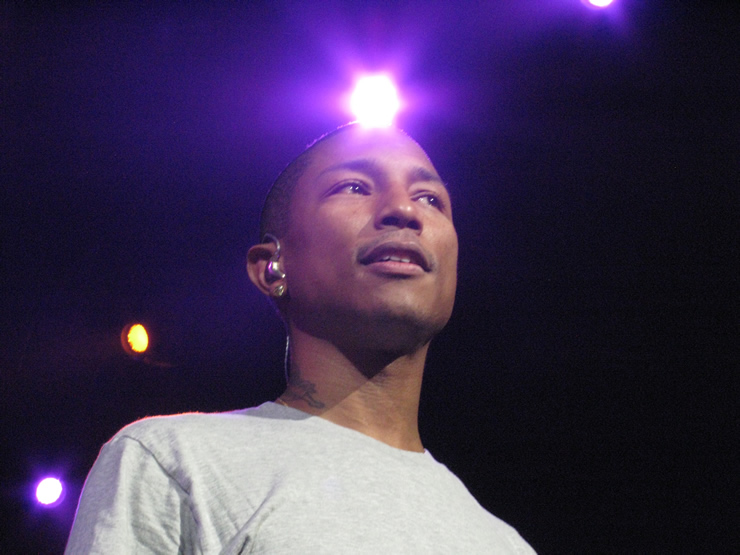 A Near-Deaf Experience on Plastic Beach
Sure. The show was great. Damon Alborn is a genius. And an incredible number of musicians have joined Albarn on stage for his escape to Plastic Beach, including the legendary Mick Jones and Paul Simonon (The Clash, dammit!).
But the stage setup at Wells Fargo Theatre (formerly Colorado Convention Center Lecture Hall) was reprehensible. The VIP section consisted of removable seats squished right up to within arm's length of SPEAKERS positioned on platforms placed at intervals across the length of the stage.
The gimmick is that Damon jumps from platform to platform, but his corded mic provided another hazard, at one point knocking off the mic stand. This is 2010. There are cordless mics these days.
But those speakers. Damn. Killer speakers. And I'm not being complimentary. The only other time I've been to this venue was shortly after it opened, and it was called the Lecture Hall. Bruce Springsteen performed there on his Devils and Dust acoustic tour. Ironically, I thought the acoustics sucked. Well, what a difference it makes when the speakers are right frickin' in front of you.
Yeah. The ears were ringing after the show. Normally, while on the road, I have earplugs in my day bag, just in case. Being a local show at my least favorite venue in terms of sound quality, and having seen Gorillaz at the Apollo in 2006, I didn't think it would be necessary.
By the time I got home, the sensation was a mix of euphoria (great show) and pure fear (the right ear was completely numb to the touch).
Here's the ugly rundown of my post-concert experience. I want this page to serve less as a concert review and more as a reminder of how bad I felt after having let myself down so terribly.
I fell asleep in my recliner. Then I woke up at 03:00, with ESPN on the TV. I put my hand against my left ear to block out any sound. The sound in the right ear was horrifying. Chris Berman? Yes. I could hear him. But the sound was all scratchy. I've never experienced anything like it. Pure terror.
Sleep after that was uncomfortable and I woke up early the next morning out of fear and dread.
I felt congested - but primarily on my right side. All plugged up. I felt like my right ear needed to "pop."
Mercifully, the scratching sensation had subsided that morning after.
However, the shower was unpleasant. The sound of the water hitting the tub was decidedly different in the right ear, more like some odd type of echo or richochet.
Sounds were still muted in the right ear. Significantly. Particularly when trying to listen to the TV from the kitchen while fixing the morning java.
On the way home from work, I fell asleep on the light rail, with my head cocked back. When I woke up, and snapped my head forward, my right ear finally popped.
I loaded up on Similasan Ear Ache Relief and Walgreen's Ear Health Plus.
One week to the day later, I had a splitting headache, but only on the right side of my head. Once the headache cleared, my situation seemed to improve a wee smidge more.
There's still a ringing sound in my right ear. But I'm convinced the Big Guy gets a kick out of at least some of the nonsense I put myself through and has seen fit to put me on notice that, while I should definitely forge ahead with the U2 360 tour next year, I should use my earplugs.
Okay. Here are a few other observations/recollections from the show:
N*E*R*D lead singer Pharrell Williams, working the crowd, made a reference to the Broncos. When he received a muted response, he questioned the audience. "We are in Denver, aren't we? And the Broncos are your team, aren't they?" Well, yeah. But that afternoon they had suffered a humiliating loss at home to the Oakland Raiders, 59-14.
N*E*R*D won me over. I'm looking forward to their new album, Nothing.
During the encore, Bobby Womack came out on stage and said it was "great to be back in Seattle, Washington." I don't think he was joking.
A couple times this woman came down and stood by me. She told me she's a huge Damon Albarn fan. She had her young daughter, who appeared to have a cold, riding on her shoulders. The British stagehand came by and told her she needed to go back to her seat. He seemed in disbelief she would bring her daughter that close to the loud noise.
I think the mic on my camera still works. After reliving the experience with these videos, I kinda wonder.