The Times


Blahg: 29 December 2017

Movies: 11 April 2018




Rampage • Ready Player One
Pacific Rim Uprising • Tomb Raider
Star Wars: From Mystique to Commodity
Travel: 14 April 2018




Photos from New York City, April 2018
The Travel Mattifesto
So much more...
Tech: 21 April 2018

Music: 14 April U2018

Zoo Station
Noel Gallagher talks about his U2 fandom
Radio Free Mattopia
Hamilton at the Buell Theatre in Denver
The Bookshelf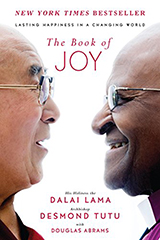 The Book of Joy: Lasting Happiness in a Changing World
by the Dalai Lama and Archbishop Desmond Tutu with Douglas Abrams
As Abrams' introduction notes, "... it sounds a little like a joke: A Buddhist, a Christian, and a Jew walk into a bar..."
Nonetheless, the Dalai Lama and the Archbishop have endured a lot — and they're still smiling.
The Quotable Times
"Walk it off."
— The advice of a doctor at St. Bart's Hospital, London, to Mattopia Jones
"Carpe diem. Seize the day, boys. Make your lives extraordinary."
— John Keating
"You've got to dream up the kind of world you want to live in — you've got to dream out loud, in high volume!"
— Bono
Shop the Sale!

Irish-Dutch East Mattopia Compagnie has great deals right now! Travel the world and look good doing it.
We're clearing out the "wearhouse" to make way for exciting new styles!