U2:UV Achtung Baby Live at the Sphere in Las Vegas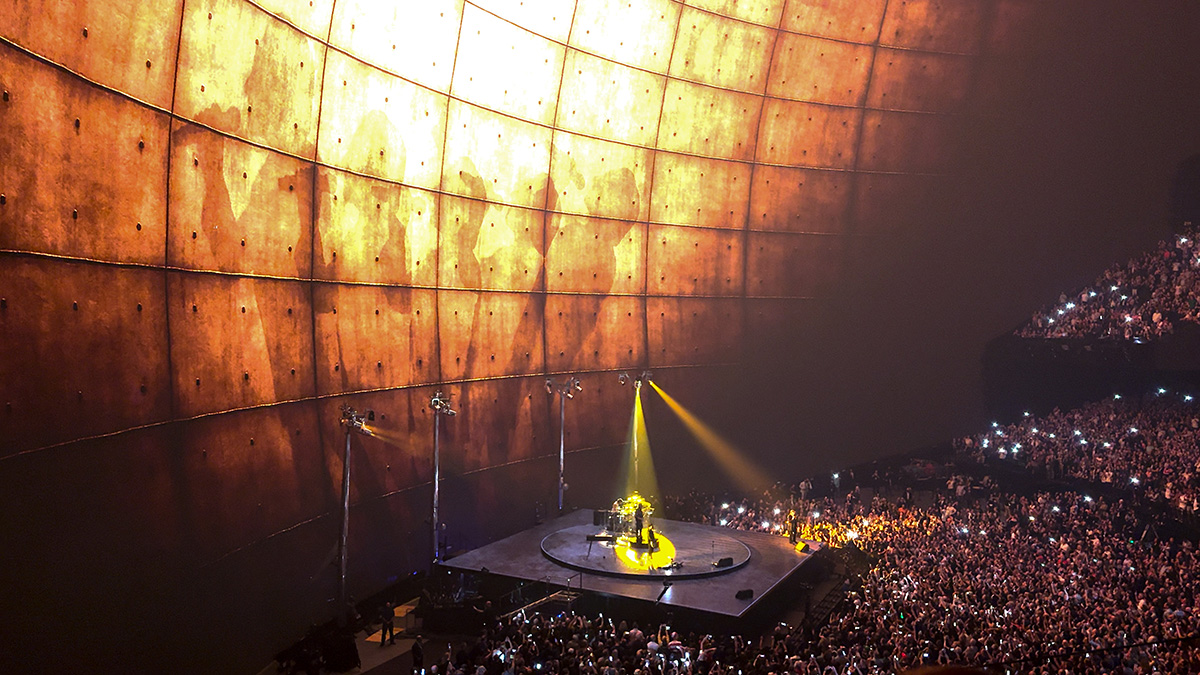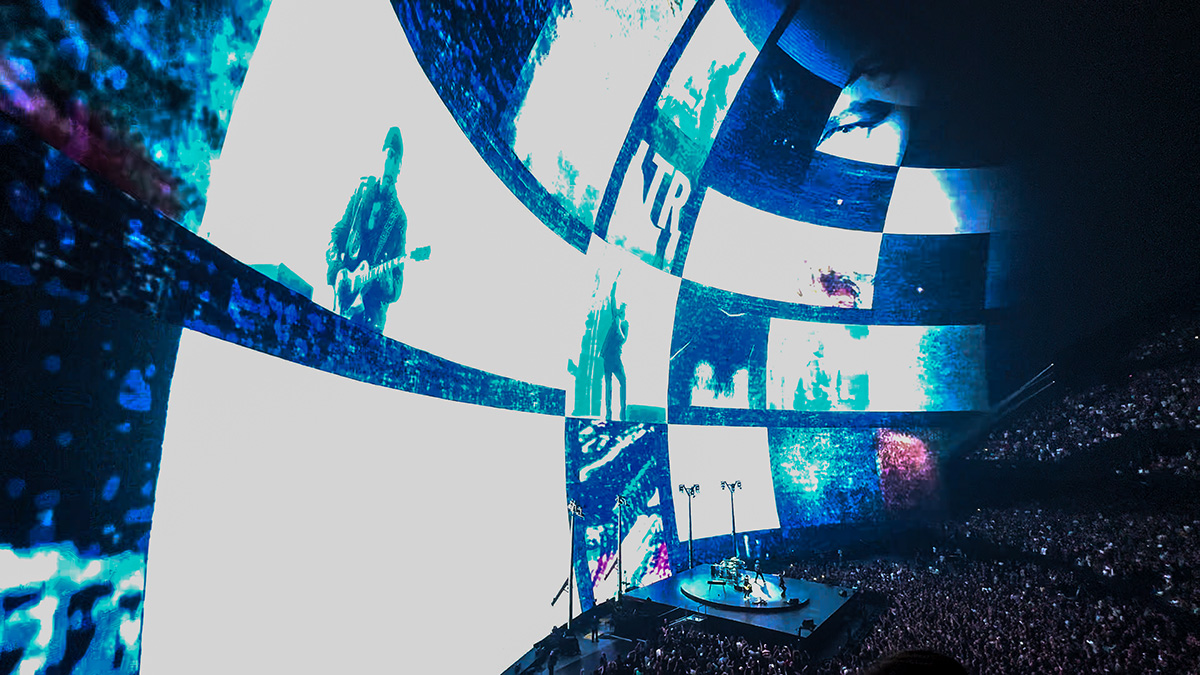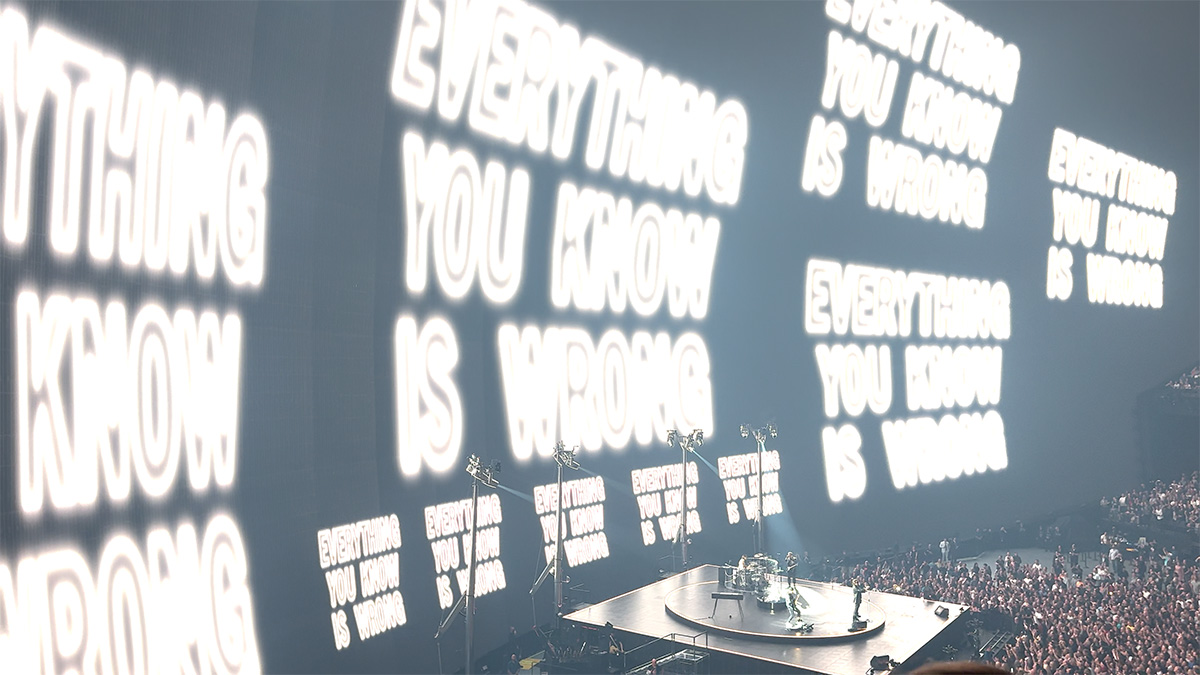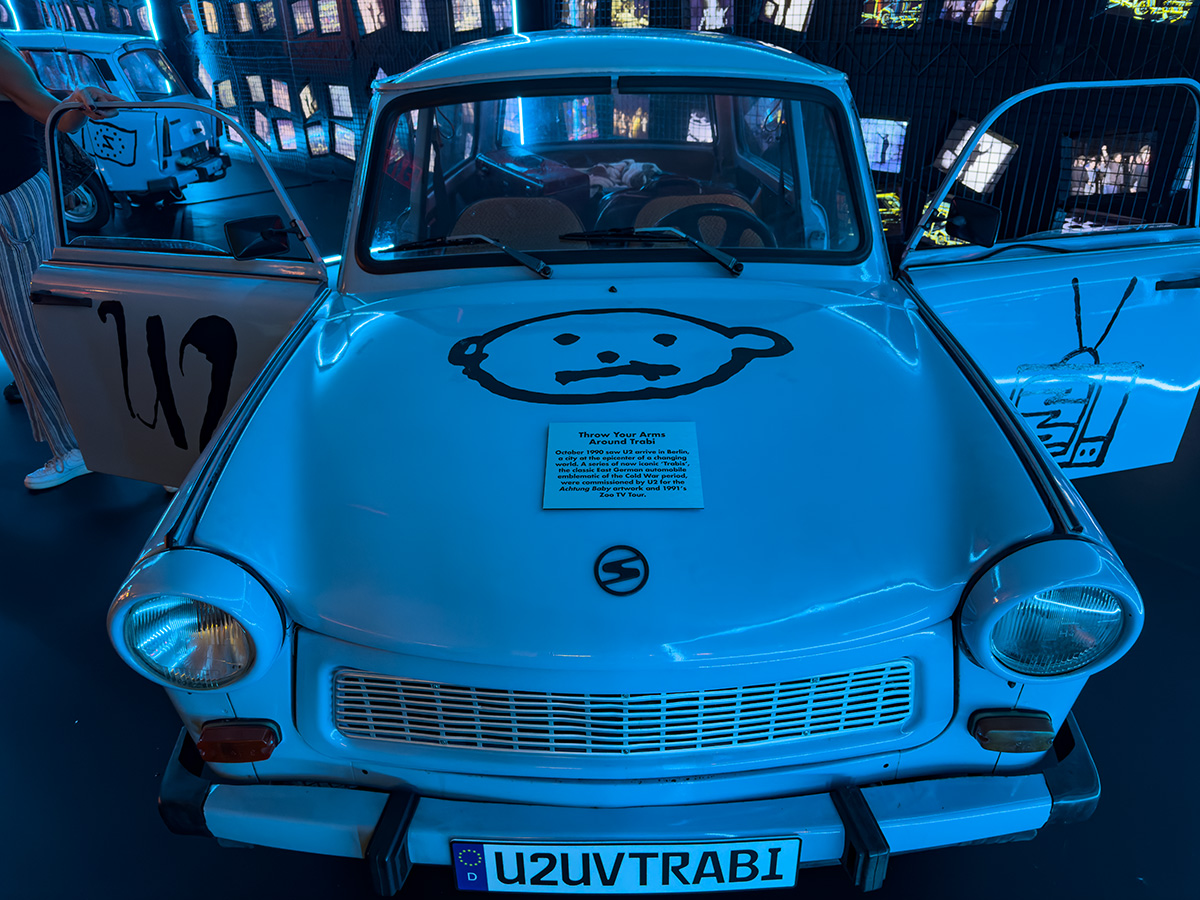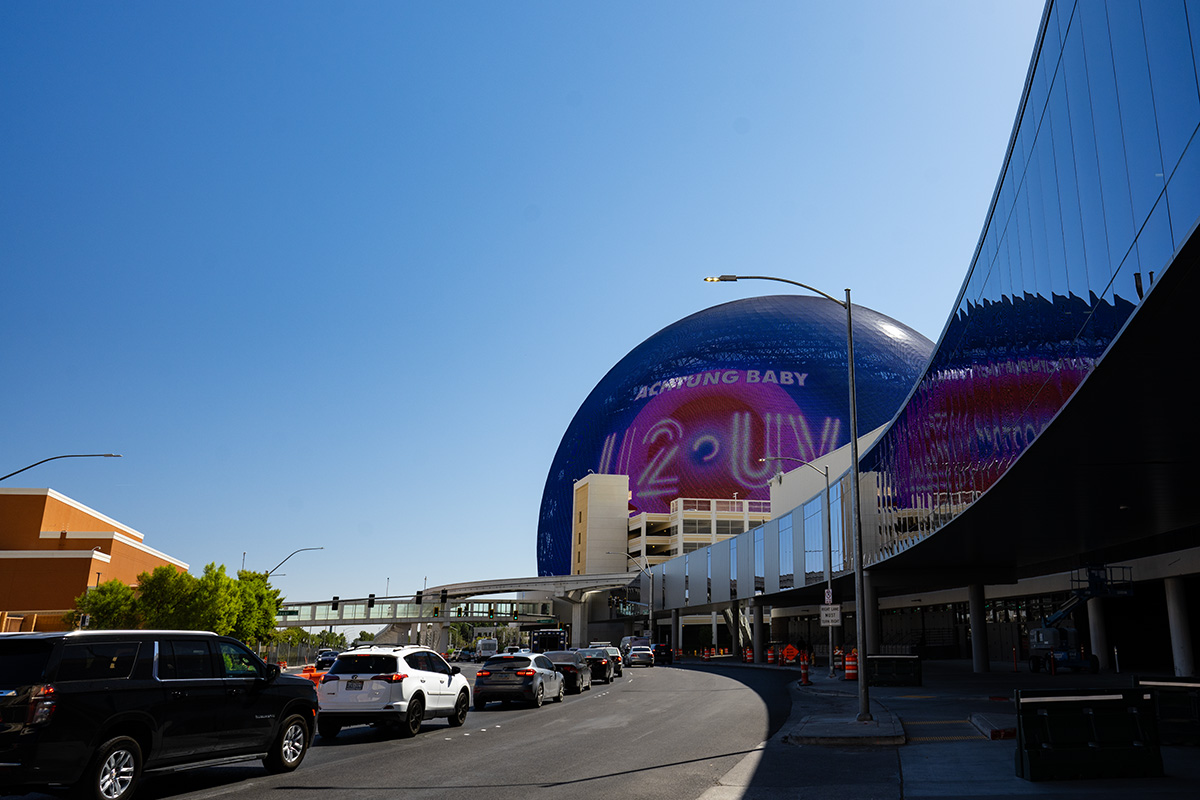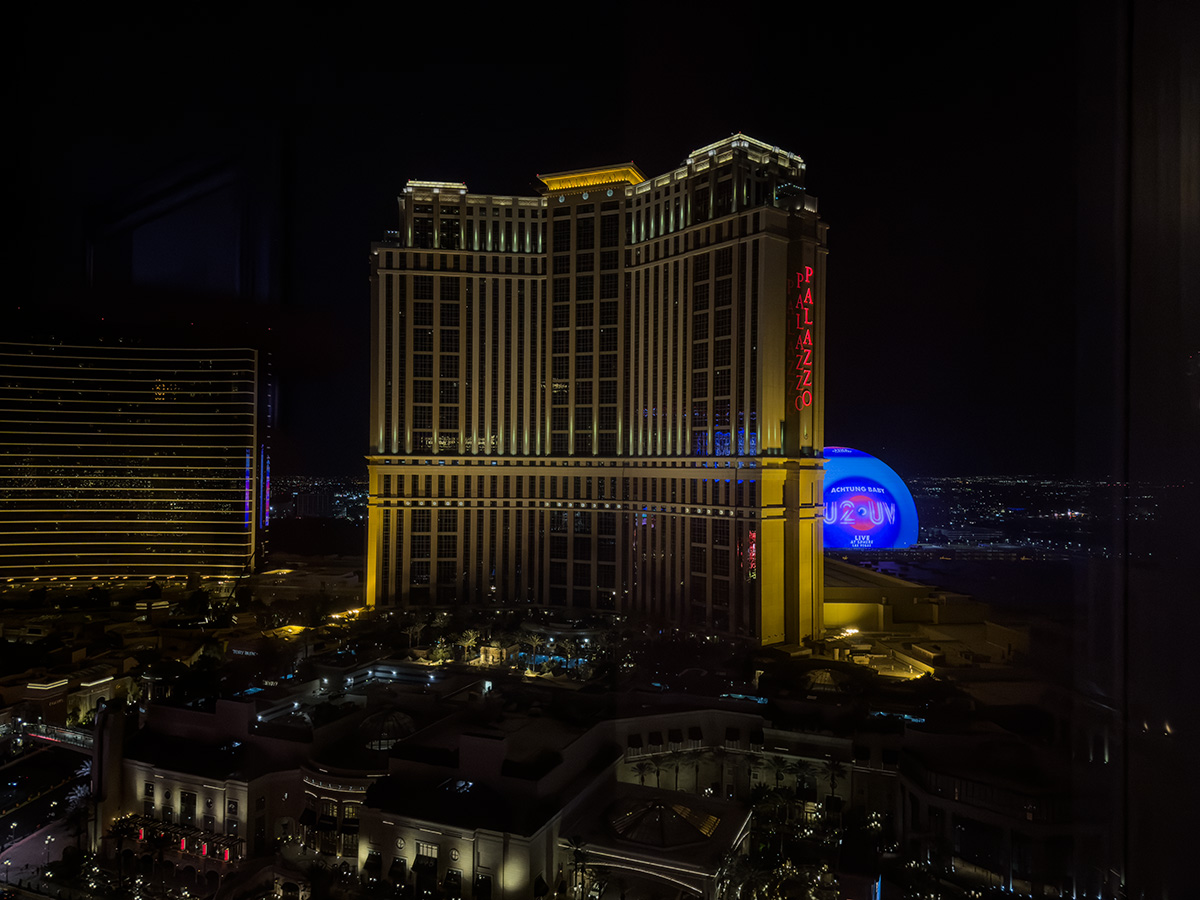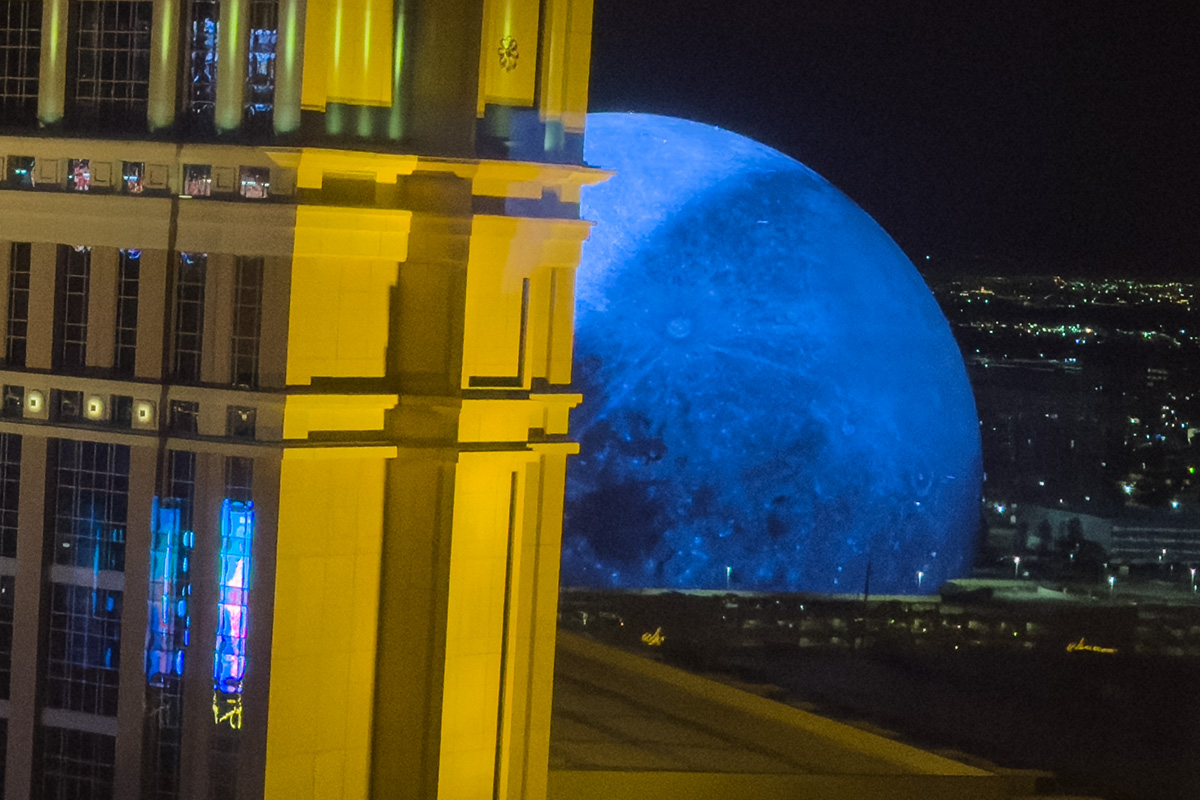 "I'm in the black, can't see or be seen. Baby, baby, baby, light my way!"
Ultra Violet (Light My Way) from Achtung Baby, lyrics by U2
"U2. Achtung Baby. Zooropa. ZOO-TV. These were the unnatural — 'ubernatural' — elements powering the electrical storm which forever changed my life: illuminating my path, showing me colors I have never seen and taking me to places I have never been."
Mattopia Jones
(comment made to the Times via the Satellite of Love from parts unknown)
---
The "Mattphisto Jones" Leg
29 September U2023
30 September U2023
5 October U2023
7 October U2023
21 October U2023
16 December U2023
Out of Office Message: "Achtung! I am currently wandering through the hype of Atomic City, where unprecedented ultraviolet rays are – in mysterious ways – creating significant levels of interference and feedback, forcing me off the grid. I'll review and respond to your message as appropriate after I return. If you need immediate assistance in finding what you're looking for, please contact [redacted]." (The message contains nine U2 references.)
"This is the first year in which Matty's passions for both U2 and Indiana Jones have crossed paths to such a heightened extent. The result is a delightful and ridiculously entertaining high-water mark of adventure and creativity. It's a felonious mischaracterization to describe him as merely 'giddy as a schoolboy,'" from the Times op-ed column on 4 April U2023.
---
The Zooropean Dispatch
U2 will be the first act to perform at the Sphere at the Venetian Resort in Las Vegas, Nevada.
The Sphere is essentially on scale with an arena, but it's designed specifically for concerts, cinema and other theatrical experiences. It is not for sporting events.
These will be the band's first shows since Mumbai, India, on 15 December U2019. Mattopia Jones was there.
The first show at the Sphere will be on 29 September U2023. Mattopia Jones will be there.
Larry Mullen — the drummer and the band's founder — will be recuperating from surgery, so Bram van den Berg will fill in for these shows.
1 million people registered for U2 tickets.
Initially, five dates were announced. An additional seven were added in short order. Then another five. That was all during the presale activities, before a single ticket went on sale to the "general public."
An addiitonal eight dates — 25 total — were set before the public on-sale, 19 May U2023.
---
The Videos
The Trailer
"I mean, it's complete madness, really. But we'd be mad not to."
Willie Williams, U2's creative director for live performances
The Tour
The Teaser
---
The Ticket Rules
Happy to report the band is doing the right thing for the fans. Why this policy hasn't been put into place for all ticketed events is beyond me. It's what I've been begging for while railing against scalping.
From Ticketmaster:
"Because the artist wants to make sure you only pay face value, tickets for this show are transfer-restricted. All guests will be required to enter together with the original ticket purchaser. If you are unable to make it to the show, you can re-sell your ticket at face value on Ticketmaster's Fan-to-Fan Face Value Ticket Exchange program.(Details below). Ticketmaster's Face Value Ticket Exchange will allow fans to offer their tickets for resale at the original price they paid (including all taxes and fees). This exchange is the ONLY way a ticket can be moved to a different Ticketmaster account once purchased. No prices above face value can be offered, removing any ability to profit from a resold ticket. Tickets listed on the Exchange are made available on a first come, first served basis.There are no additional fees charged for buying or selling tickets on the Exchange, which will launch after the Ticket Request program has been completed, and tickets have been distributed to fans."
---